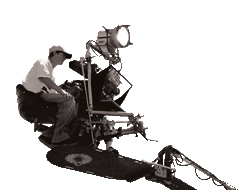 COSTA RICA PRODUCTION COMPANIES and MOVIE GUIDE
Costa Rica is full of cinemas, go to any shopping mall and you will find one. Movies are normally shown in English with Spanish subtitles, and with the new 3-D IMAX movie that opened in Escazú, the Costa Rican are ready to enjoy even more.
Costa Rica Movie Guide in Spanish
And as for the filming of movies, it is becoming one of the popular spots to film. With its environment and cost-saving production cost, major move productors, filmakers and writers are looking at Costa Rica for their next film. Documentaries, commercials like Jeep, Chiquite Banana, KFC, IBM Outsourcing, King World (Inside Edition, CBS) and Kool Aid are just a few filmed in Costa Rica. And for the major motion picture studios, Spy Kids ll, Conquest of Pardise, and Sci-Fi master writer, Michael Crichton hit movie, Congo were filmed in Costa Rica.